Similar to my previous Power Platform top 10 features post, Dynamics 365 also gets its own release notes and its own top 10 features. This is even harder for me, as Dynamics 365 comes with even more features in every release. In all fairness I focus more on Dynamics 365 CE.
But first a proportional distribution of the number of pages per Dynamics 365 product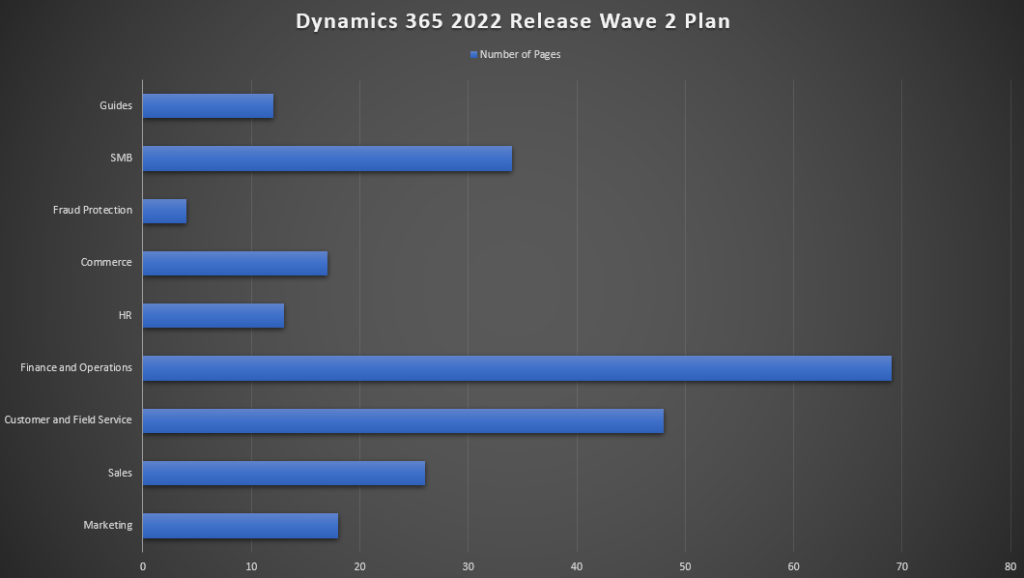 Top 10
1. Next-best content
As you are authoring your emails campaign, you can leverage of the power of AI to include smart content variation tailored to your customer's need (offers, images, call to action, etc.) – public preview October 2022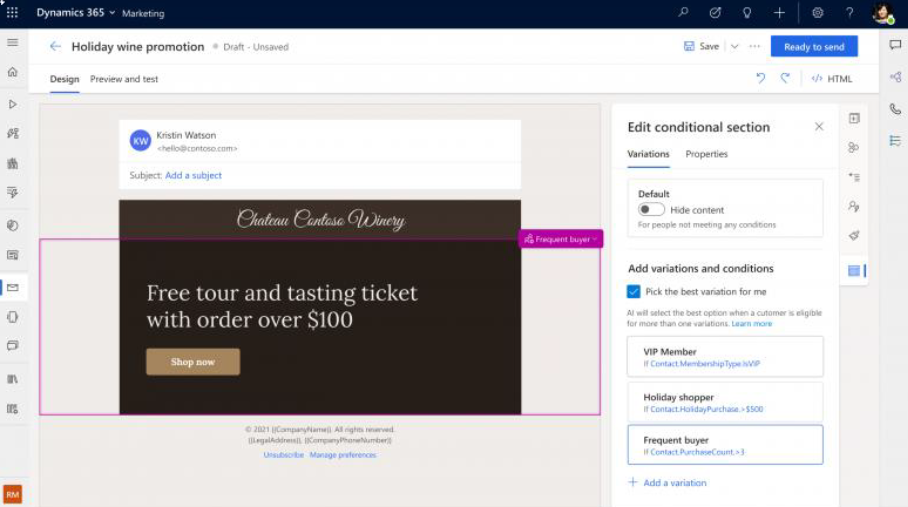 2. New segment builder
Constantly evolving the segment builder is seeing yet another enhancement to better target your customers. This one includes natural language query generation – GA October 2022.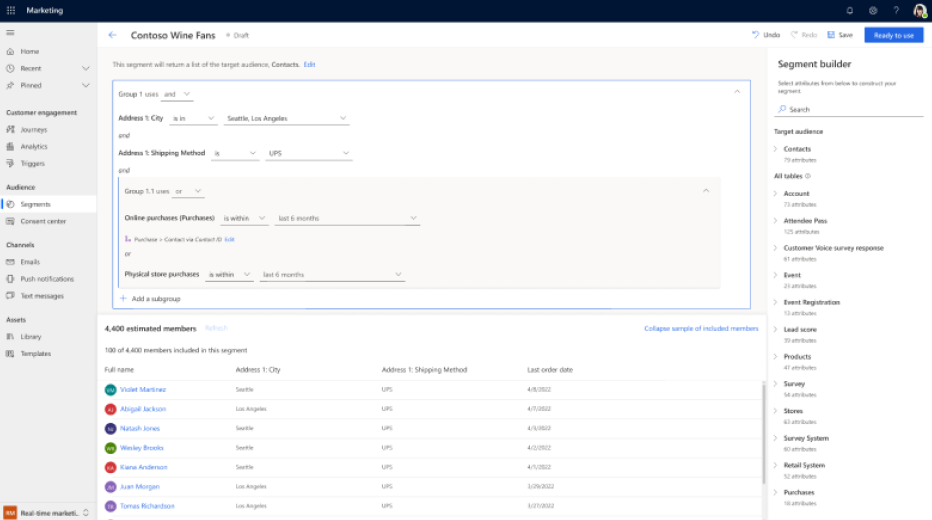 3. Tips and suggestions while on a call with customer
Real-time AI powered conversation suggestions while talking to a customer to increase the chances of selling – public preview January 2023.
4. Track selling progress using the out of the box seller dashboard
An enhanced configurable seller dashboard to track your sales process – public preview October 2022.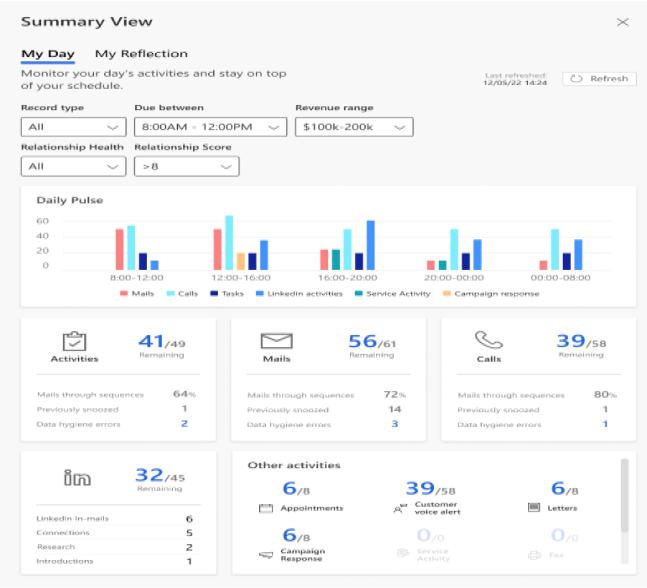 5. @mention a Dynamics 365 records
This new feature provides the capability to mention a record in your emails and teams chat – public preview November 2022.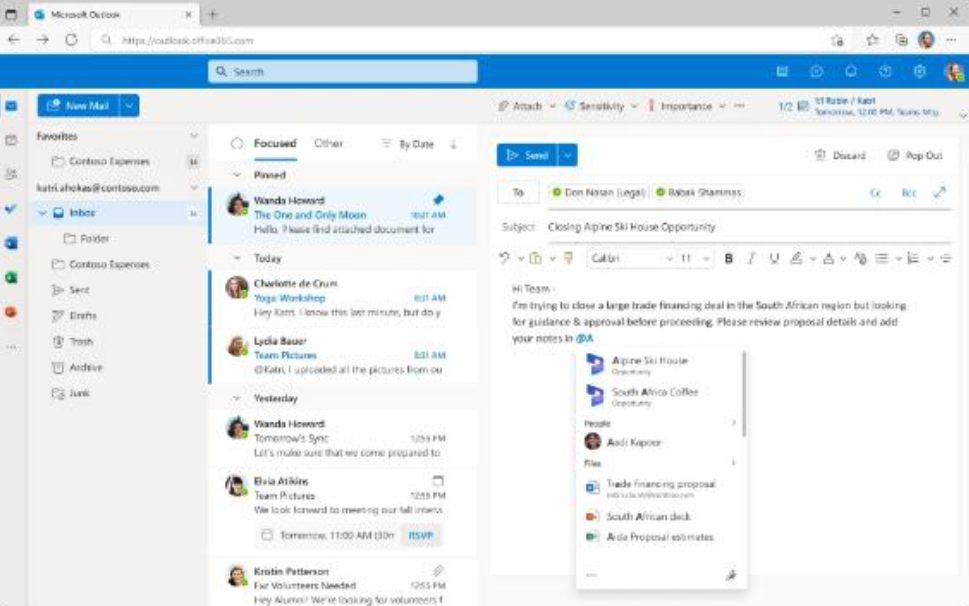 6. Preview of D365 records URL in email
Related to the previous feature, when we mention a Dynamics 365 record in our communication, we can now include a preview of that record. Isn't that cool? – public preview November 2022
7. Enhanced Rich Text Editor
Now can include files and default fonts and sizes – GA October 2022.
8. AI-suggested keyword and brief for Knowledge Management
Gone are the days where we have to think about the keywords and briefs for our KM articles. AI can do it for you.
9. Customer can retain queue position and receive voice callback
Omnichannel is receiving some upgrades as well. Turning into a world class customer channel management tool. Customer can request callbacks and queue position retention. Yay for the customers – GA January 2023.
10. Auto summarise conversation for team-based collab
Another one related to the AI-infused capabilities. As agents collaborate with colleagues and transfer calls, an AI based call summary can be generate from the script to save the agent some time in call transfers.
Those were some of the highlights. What does your 10 top look like?
Rami Mounla