New season, new release notes, and a new list of awesome features about to be released by Microsoft.
As usual, I attempt the impossible task of selecting the top 10 features out of the list that I believe people should be aware of. It's impossible because all features are important and it's difficult select 10 of out of so many good ones.
Before I start with the list, I usually show how many pages (approximately) each "topic" covers. This gives you a good understanding on the direction Microsoft is taking and the focus of the release.
It is great to see that there was lots of features included in Power Apps and it cements the direction that Microsoft is taking with this platform.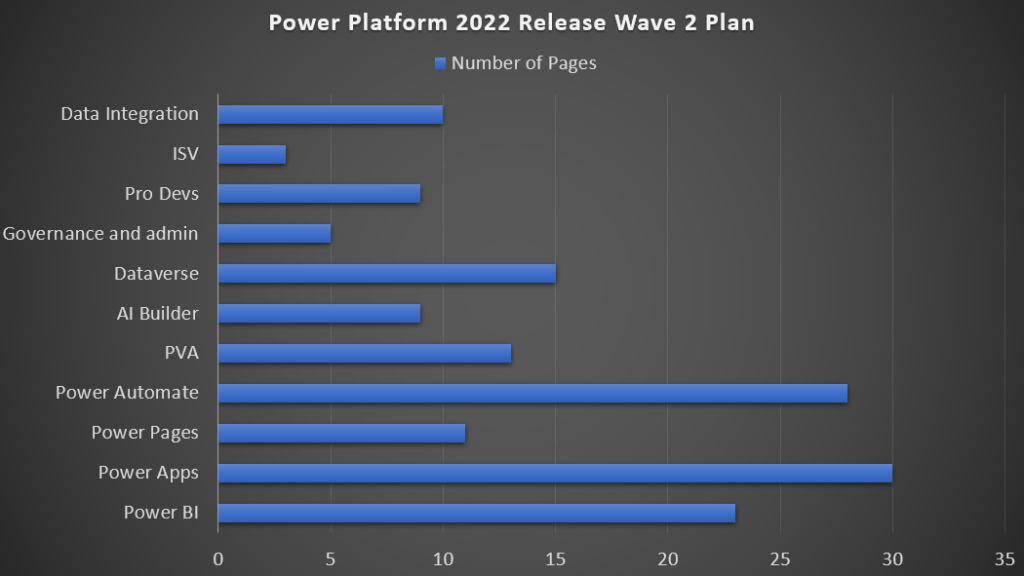 Top 10
1. Power Apps grid control parity with legacy grids and more
Power Apps grid will now include nested grids, grouping, aggregations – public preview October 2022.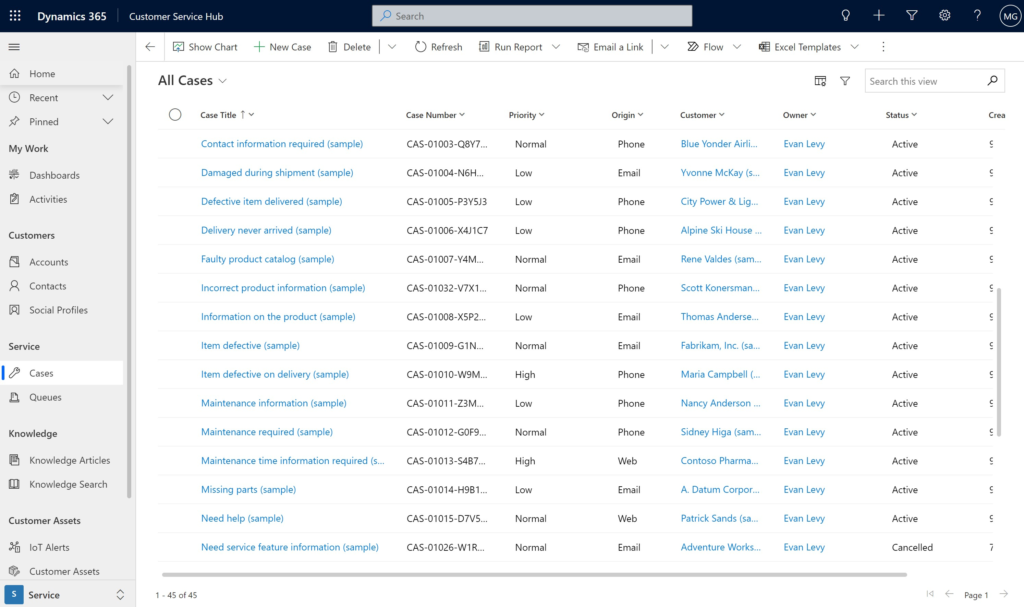 2. Power Pages Design Studio
One of the main topics at MS Build this year was the introduction to Power Pages. The rebranding was mainly due to the ground-up rebuild of the authoring experience – GA October 2022.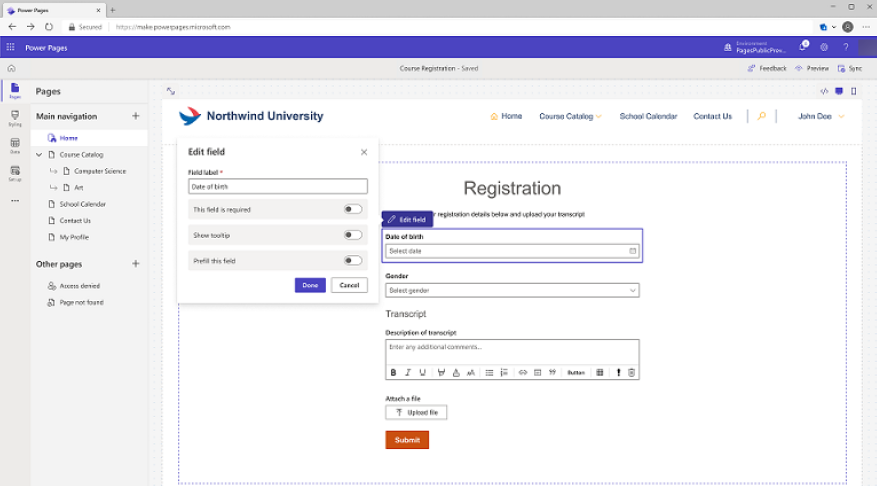 3. Complex multi-entity forms
Now can include multiple entities with BPF, command bar, header, and tabs – public preview August 2022.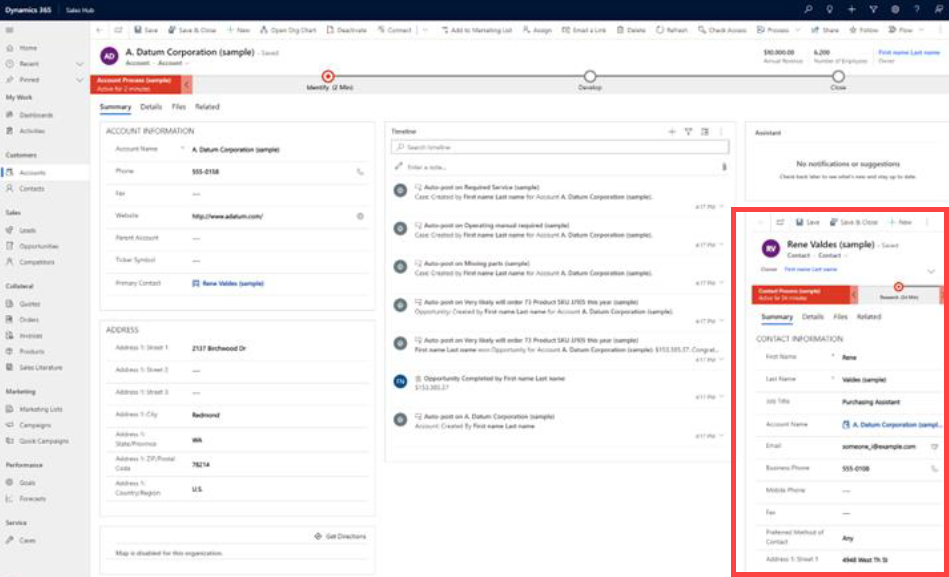 4. Enhanced expression editor in Power Automate
Power Automate is getting a nifty upgrade to its formula editor. Multi lines and dynamic values without having to switch tabs – GA Mars 2023.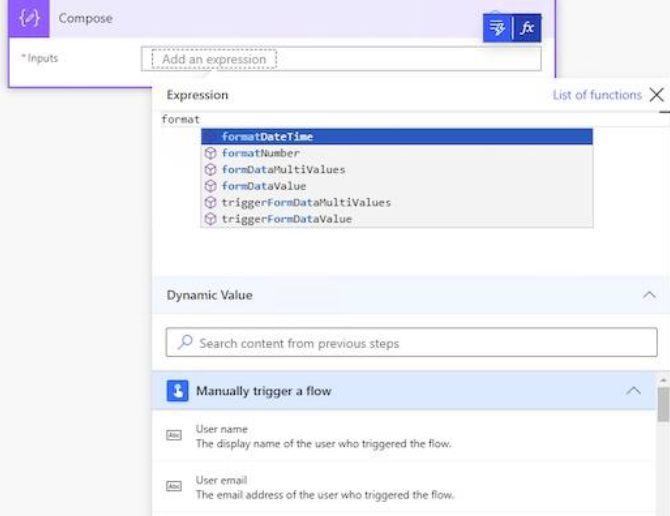 5. Power FX in PVA
The Power FX flexibility that we loved will now make their way to Power Virtual Agent – Public Preview 2022.
6. Use interactive voice response (IVR) over the telephony channel
Turn your text chat bot into your telephony channel. But also, your bot can have multi-modal responses support both text and speech simultaneously – public preview November 2022.
7. Conditional Plugin Execution
For pro-devs, during the plugin registration process, you can now define a condition in which to execute the plugin. It has been a while since we've seen such an enhancement for plugins – public preview December 2022.
8. Dependent assemblies support for plug-ins
This bring the end of the ILMerge hack to frankenstein the JSON Newtonsoft DLL into your plugin DLL as a workaround to the single DLL per plugin limitation – public preview July 2022.
With this new feature, you can create a NuGet package with all signed DLLs embedded and deploy the package itself.
9. Power FX in Dataverse business rules
A very welcome feature to enable Power FX for business rules. We haven't seen much investment in business rules for a while and this one will come in handy – public preview September 2022.
10. Co-presence and co-authoring
For makers and for end-users. Similar to most Microsoft Office products, you will now be able to co-author your apps and visualise how else is viewing records – public preview August 2022.
11. Modern security roles editor (bonus)
Couldn't resist but to add this one, security role editor are getting revamped with a modern look. Yay! public preview October 2022.
Do you agree with this list? What is your top 10?

Rami Mounla