As usual, the release notes are out and filled with tones of awesome new features. Microsoft will be releasing those features between October 2023 and March 2024 across both the Power Platform and Dynamics 365.
It is no surprise that this wave is loaded with copilot capabilities as Microsoft's key value add. A total of 264 mentions of copilot across the two documents.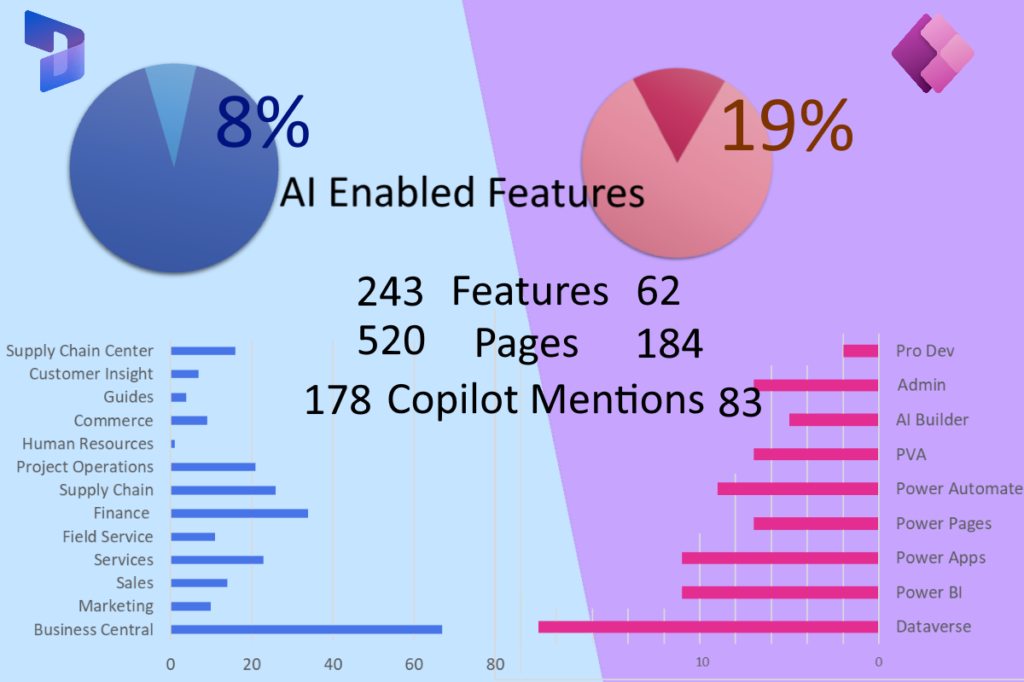 Stats
First the usual stats analysis of the release notes to highlighting the different key investment areas.
1- Maker Copilot everywhere
No surprise, the most anticipated features from this wave evolves around the copilot capabilities that will be released part of the platform. Although there is more than one announcement, I'll count them as one.
Use GPT to generate content in a column based on a formula. For example "Summarise text from a calalog of books".
Just like aging cars, sometimes a front-end needs a bit of an update to keep it current.
Embarking on the Microsoft Fluent Design bandwagon, the new look will include new controls, updated layouts, updated colours, and fonts.
Similar to fashion design where element get back into fashion the new look reintroduces grey shaded attribute panes. Remember the CRM 2011 days, first we got the left navigation, now the attributes.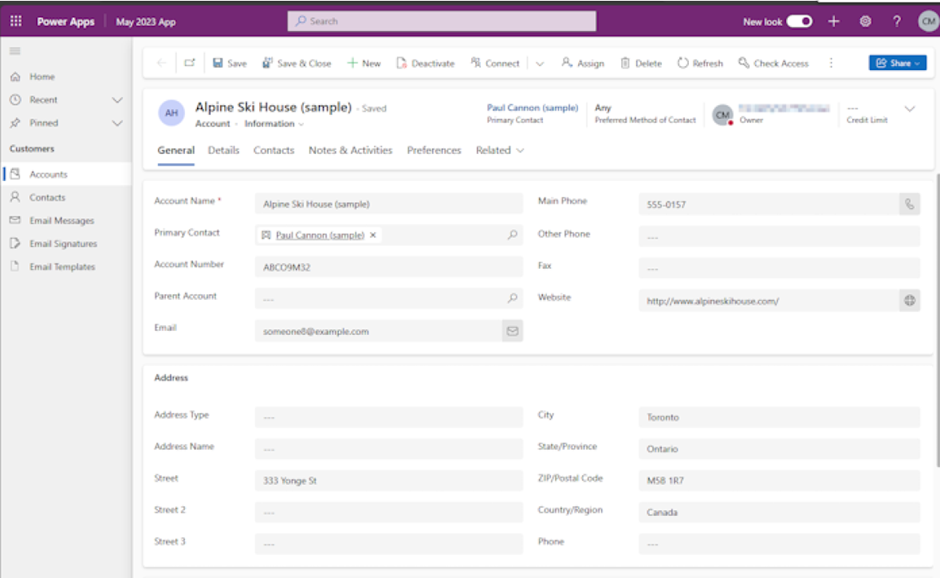 You can now train your Power Virtual Agent with existing data within your organisation. Furthermore, you can connect your PVA to the publicly available GPT models to better understand intent and answer a broader range of questions.
AI Builder can currently summarise emails, generate meeting minutes, retrieve action points, and much more. The latest release introduced additional notification steps in Power Automate, Teams, Outlook to validate the generate model before communicating back with the customer. Remember, it's co-pilot not auto-pilot.
Out-of-the-box you can now convert record conversations to text in more than 100 languages. Pretrained models can be trained even further to become domain-specific.
Privacy is paramount to Microsoft. AI Builder now has capabilities to detect and redact personally identifiable information (PII) from documents using a preconfigured model.
Definitely a game change in the low-code space, citizen developers can now create low-code plugins using Power Fx. Automated low-code plugins compile and register like conventional C# plugins, where as instant plugins behave more like custom APIs and database triggers (on an external DB).
Moving into the administration space, administrators can now manage failovers themselves instead of relying on Microsoft to drive it.
If you Dataverse environment is connected to other Azure services, you can now set up your network for avoid connecting to the public internet to access the services. Instead, the Azure data center backbone network can be used to enhance security and efficiency.
Rami Mounla