Introduction
With any software product, the best way to increase your productivity is to master the shortcuts. Dynamics CRM is no exception.  Part of the productivity track in my blog I decided to cover some of my favourite shortcuts that drastically enhance my daily Dynamics CRM experience .
The Problem: Input Device Switching
When filling forms, switching between typing and mouse clicking is the biggest time waster. For example, clicking on the magnifier icon on a lookup field to look for a specific record. Such as switch is inevitable, or is it?
CTRL + K Auto-Resolve
Actually, the CTRL + K shortcut resolves this exact problem. With the focus on the lookup field, start typing the first few letters of your lookup followed by CTRL + K. Magic! The field is automatically filled with the correct value.

Limitations
Understandably, if you try to resolve an ambiguous record, CRM will display visual indications on what went wrong.
If a record does not exist you'll have a red icon with a cross.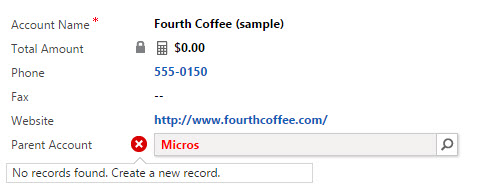 If you have multiple matching possibilities, a yellow icon with an explanation mark will appear.

To choose between the matching records, when the record is in focus press enter and you can use the up/down arrow keys to select the record.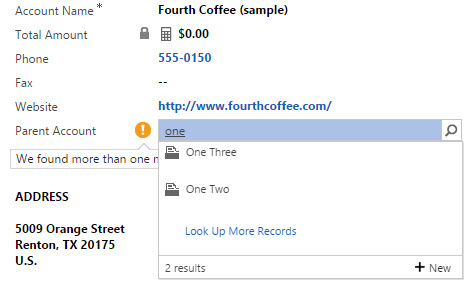 Rami Mounla